Hello everyone! I'm a little late in posting this but wanted to share with you whats on my shelf for this month. If you have also added one the these titles to your TBR, share your thoughts!
The Wife by Alafair Burke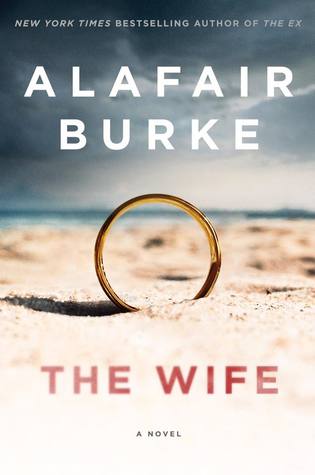 Synopsis: When Angela met Jason Powell while catering a dinner party in East Hampton, she assumed their romance would be a short-lived fling, like so many relationships between locals and summer visitors. To her surprise, Jason, a brilliant economics professor at NYU, had other plans, and they married the following summer. For Angela, the marriage turned out to be a chance to reboot her life. She and her son were finally able to move out of her mother's home to Manhattan, where no one knew about her tragic past.
Six years later, thanks to a bestselling book and a growing media career, Jason has become a cultural lightning rod, placing Angela near the spotlight she worked so carefully to avoid. When a college intern makes an accusation against Jason, and another woman, Kerry Lynch, comes forward with an even more troubling allegation, their perfect life begins to unravel. Jason insists he is innocent, and Angela believes him. But when Kerry disappears, Angela is forced to take a closer look at the man she married. And when she is asked to defend Jason in court, she realizes that her loyalty to her husband could unearth old secrets.
This much-anticipated follow-up to Burke's Edgar-nominated The Ex asks how far a wife will go to protect the man she loves: Will she stand by his side, even if he drags her down with him?
Alafair Burke is an incredible author and I am so pleased that I have the opportunity to read her upcoming novel. To read more on this novel, head here. A big thank you to Harper for providing the advanced reader's copy of this novel. Harper was so kind to also provide me with an additional copy of The Wife, which I will be hosting a giveaway via my blog, Instagram and Twitter in conjunction with my review.  Make sure to follow and keep an eye out!
Expected publication: January 23rd 2018 Harper
Keep Her Safe by K.A. Tucker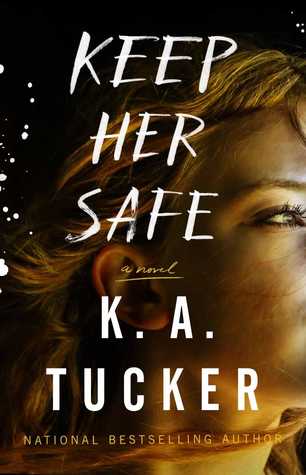 Synopsis: Making a Murderer meets Scandal in this story of police corruption, family secrets, and illicit affairs from bestselling author K.A. Tucker, celebrated for her "propulsive plot twists and searing seduction" (USA TODAY).
Noah Marshall has known a privileged and comfortable life thanks to his mother, the highly decorated chief of the Austin Police Department. But all that changes the night she reveals a skeleton that's been rattling in her closet for years, and succumbs to the guilt of destroying an innocent family's life. Reeling with grief, Noah is forced to carry the burden of this shocking secret.
Gracie Richards wasn't born in a trailer park, but after fourteen years of learning how to survive in The Hollow, it's all she knows anymore. At least here people don't care that her dad was a corrupt Austin cop, murdered in a drug deal gone wrong. Here, she and her mother are just another family struggling to survive…until a man who clearly doesn't belong shows up on her doorstep.
Despite their differences, Noah and Gracie are searching for answers to the same questions, and together, they set out to uncover the truth about the Austin Police Department's dark and messy past. But the scandal that emerges is bigger than they bargained for, and goes far higher up than they ever imagined.
Complex, gritty, sexy, and thrilling, Keep Her Safe solidifies K.A. Tucker's reputation as one of today's most talented new voices in romantic suspense.
Well, I love Making a Murderer and I love Scandal so it is no surprise that this novel landed on my shelf. A big thank you to Atria Books for providing the advanced reader's copy of this novel. 
Expected publication: January 23rd 2018

Anatomy of a Scandal by Sarah Vaughan
Synopsis: Sophie's husband James is a loving father, a handsome man, a charismatic and successful public figure. And yet he stands accused of a terrible crime. Sophie is convinced he is innocent and desperate to protect her precious family from the lies that threaten to rip them apart.
Kate is the lawyer hired to prosecute the case: an experienced professional who knows that the law is all about winning the argument. And yet Kate seeks the truth at all times. She is certain James is guilty and is determined he will pay for his crimes.
Who is right about James? Sophie or Kate? And is either of them informed by anything more than instinct and personal experience? Despite her privileged upbringing, Sophie is well aware that her beautiful life is not inviolable. She has known it since she and James were first lovers, at Oxford, and she witnessed how easily pleasure could tip into tragedy.
Most people would prefer not to try to understand what passes between a man and a woman when they are alone: alone in bed, alone in an embrace, alone in an elevator… Or alone in the moonlit courtyard of an Oxford college, where a girl once stood before a boy, heart pounding with excitement, then fear. Sophie never understood why her tutorial partner Holly left Oxford so abruptly. What would she think, if she knew the truth?
I love a juicy legal thriller and suspenseful page turner and on the surface this novel already had hooked me. After reading the except from Anatomy of a Scandal, it reminded me of one of my favorite television shows, Scandal, and hooked me even further.  I am very interested in seeing how Sarah Vaughan pans this one out. Intrigued if there will be hints of this beloved television show within the pages. A big thank you to Simon & Schuster for providing me with an Employee Advanced Reader's Edition of this novel.
Expected publication: January 23rd 2018 


The Chalk Man by C.J. Tudor
In 1986, Eddie and his friends are just kids on the verge of adolescence. They spend their days biking around their sleepy English village and looking for any taste of excitement they can get. The chalk men are their secret code: little chalk stick figures they leave for one another as messages only they can understand. But then a mysterious chalk man leads them right to a dismembered body, and nothing is ever the same.
In 2016, Eddie is fully grown and thinks he's put his past behind him, but then he gets a letter in the mail containing a single chalk stick figure. When it turns out that his friends got the same message, they think it could be a prank–until one of them turns up dead. That's when Eddie realizes that saving himself means finally figuring out what really happened all those years ago.
I have read from many reviewers that this is the MUST read for 2018. At 76% , I am very intrigued by this story and interested to see if my assumptions are correct. A big thank you to Crown Publishing Group and Blogging For Books for providing the advanced reader's copy of this novel. 
Published January 9th 2018 
The Adventures of Popcorn and Jellybean by Robert Gillespie
Synopsis: Popcorn and Jellybean had never ventured down the path beyond the big tree. But since they never really did anything exciting and even though it made them a little nervous at first, they decided it would be a fun adventure for a couple of days since. What could possibly go wrong? Plenty, as it turned out, if the explorers were not prepared! Join them as they took on new challenges each day, learn how to survive by following the behaviors of the animals they encountered, and go where Mother Nature led them. And who knows, maybe we would learn as well!
I am reading this children's book as part of the blog tour for iRead Book Tours.  Thank you for providing me with a copy in exchange for my review, which will appear on January 22nd.
Published July 24th 2017
This blog is a participant in the Amazon Services LLC Associates Program. This in no way affects my opinion of the above novels.